Article
Six tips for running a successful business
There are many factors that drive business success. Read our six key tips guide that will help you grow your start-up.
Entrepreneurship is thriving in the US. Following a recent survey, Quickbooks states, "After two record-breaking years of new business creation, there's no sign of the trend slowing down...as many as 17 million new small businesses could be set up in 2022."*
Not all those new start-ups will succeed though. Running a profitable business that achieves big growth is tricky. However, if you properly plan, formulate a strategy, manage your cash flow and monitor costs, you can be one of the success stories.
Here are six key tips for running a successful business.
Have a strong business plan
Creating a plan when you launch a new start-up and continually reviewing it as your business grows will help you to achieve success.
A business plan acts as a benchmark for the performance of your company so use it to outline your strategy and objectives.
As well as helping you to make a success of your business and spot any potential pitfalls, a plan is also important when seeking funding.
The business plan should include:
a description of your product or service
the gap in the market your business is filling
your unique selling points
goals you want to achieve in the first year, within three years etc
market research of your target customers
competitor analysis
marketing and sales strategy
profit and cash flow forecasts
management team and personnel
A TaxAssist Advisor can help you create a credible business plan which is particularly important when looking for business funding.
You should regularly revisit your business plan to check you are still on track. It should be updated and adjusted as necessary.
Staying on top of your strategy, planning for the future and adapting to different market and economic conditions will help you to stay on the road to business success.
Effective pricing
Proper pricing is a crucial component in business success.
Before you start a business and when you launch new products or services, you should conduct research to understand your target customers' attitude towards what you are offering and how much they are willing to pay. You can do this through running your own surveys and employing the services of a market research company.
Understanding your costs is vital to ensuring you achieve a profit margin you are happy with. You need to know:
direct costs: Those costs directly connected to producing a product or service such as raw materials, packaging and shipping costs.
indirect costs: Those costs associated with running your business such as the costs of utilities, office supplies, insurance and marketing.
A third factor in effective pricing is researching what your competitors charge. It doesn't necessarily mean you have to be cheaper than rival businesses but if you do charge more you need to make sure you are communicating enough value that your target customers are happy with the price you have set.
Monitor costs and cash flow
It may be a cliche but cash really is king when it comes to running a profitable business. It is vital that you keep as much cash as possible in your company and stay in control of your expenditure. Understanding your costs is important in the early days of a start-up and is also something you should regularly monitor as you scale.
You need to stay on top of any activities where you are spending too much money and identify the most profitable areas to focus on. You might, for example, be spending too much on energy and raising your prices could be one solution. Using online accounting software can also help you to track your cash flow in real time and tackle any issues.
Cash flow is the beating heart of any successful business and effective management of cash flow is essential to achieving growth and navigating times of uncertainty.
Access funding
Many modern founders launch a start-up with very small amounts of money, but as your business grows it may become necessary to find external finance.
There are various points in your entrepreneurial journey when you might need funding. This may include hiring new employees, launching new products or services, investing in new equipment and moving to new business premises.
There are many different types of small business funding, but successfully accessing it can be one of the biggest challenges founders face. Time-strapped founders may not have the resources or understanding to dedicate to working out their options. However, by working with a TaxAssist Advisor, you can research the finance facility most suited to your needs.
Understand tax and accounting
Staying on top of tax and accounting is important for business growth as the legal requirements you must follow are likely to change during your entrepreneurial journey.
The business structure you select at the start will dictate the rules you need to follow as a start-up. As you scale, you may decide to change your structure and employ staff which will add new payroll requirements.
Tax planning is important too. There are various allowances and reliefs available which can help minimise your tax liabilities.
You probably didn't start a business to spend lots of time managing tax and accounting, so employing the services of an experienced advisor who can handle those elements means you can focus on achieving business success.
Embrace management accounts
Management accounts are not a legal requirement but entrepreneurs who use them can put themselves at an advantage. They show up-to-date financial information and other key data about a business which founders can use to make strategic decisions and drive business growth.
Management accounts can also help you to monitor and adjust your costs, make your tax planning more efficient and secure funding.
TaxAssist Advisors can help with the financial elements for growing a successful business. To book a free consultation, inquire online here to book your free, no obligation consultation.
* Quickbooks Blog – New Business Insights: 2022 projected to be another record year for new business starts
Date published Sep 26, 2022 | Last updated Sep 26, 2022
This article is intended to inform rather than advise and is based on legislation and practice at the time. Taxpayer's circumstances do vary and if you feel that the information provided is beneficial it is important that you contact us before implementation. If you take, or do not take action as a result of reading this article, before receiving our written endorsement, we will accept no responsibility for any financial loss incurred.
Sign up for our newsletter
Receive important tax news suitable for business owners and self-employed professionals.
Choose the right accounting firm for you
Running your own business can be challenging so why not let TaxAssist Advisors manage your tax, accounting, bookkeeping and payroll needs? If you are not receiving the service you deserve from your advisor, then perhaps it's time to make the switch?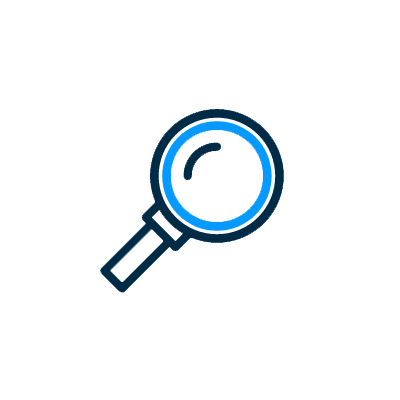 We specialize in supporting independent businesses. Each TaxAssist Advisor runs their own business, and are passionate about supporting you.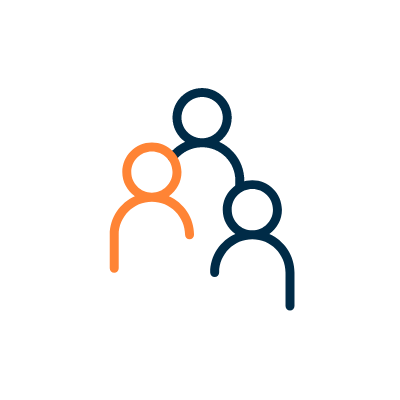 We enjoy talking to business owners and self-employed professionals who are looking to get the most out of their accounting firm. You can visit us at any of our locations, meet with us online through video call software, or talk to us by telephone.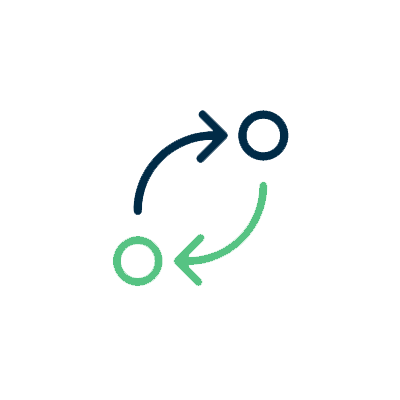 Changing accounting firm is easier than you might think. There are no tax implications and you can switch at any time in the year and our team will guide you through the process for a smooth transition.